Student Spotlight: Chandler Drake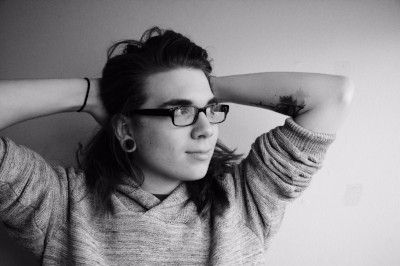 Article reprinted from story by Lincoln Public Schools' Communications Department: http://www.lps.org/post/detail.cfm?id=10926
Chandler Drake's journey to finding his passion happened the last nine weeks of his high school experience at Lincoln North Star High School.
His teacher, Lynette Fast, described it as "an amazing success story of how difficult it is to know what you should do when you graduate."
Now he's ready to jump away from high school and continue his passion.
Chandler discovered a particular interest in pottery his senior year that lead to his complete absorption and completing an AP Portfolio in Studio Art and submitting it for college credit. 
"As someone who suffers from anxiety, I use ceramic practice and meditation in an attempt to maintain my personal composure," Chandler said. "The central idea of my work is an exploration of balance and tranquility through meditation within the ceramics process."
Fast, his teacher, said he has experimented with different forms of art, from drawing to painting to digital, but pottery became his particular interest.
"With the belief that art will enrich his life, Chandler has taken many art classes because he is passionate about his future in art," Fast said. "Not often does a high school student find the point that they become one with their medium of choice, using the materials to feed their soul and express what they intend. Chandler has found his true passion and become a self-directed learner."